Lucy and Desi: The Palm Springs Vintage Influencers
 By Diana Castellanos. 
"You can spoon your way to health!"
I know we all sat and laughed when Lucille Ball, who played "Lucy" on the show I Love Lucy, was being cast for the Vitameatavegamin commercial, a supplement that supposedly contained the necessary vitamins, minerals and meat portions needed (and, as we all saw, probably was super disgusting).
This famous red-head we all know and love and even get tattoos of began her Hollywood career in the early 1940s on the set of "Too Many Girls." It was on that set that she met her Cuban-born ill-tempered soon-to-be husband, Desi Arnaz. Once married, they could be found in Palm Springs frequently, mostly at the Racquet Club. Desi Arnaz also opened the Starlite Room in the Chi Chi nightclub, a nightlife venue where A-listers like the Rat Pack and other major musicians claimed as their hangout. I guess you could say that their lives were pretty relevant and well-known especially in Palm Springs. There are countless records and pictures of the couple and the individuals that were taken in common Palm Springs landmarks such as El Mirador, the Thunderbird and other celebrity-frequented locations. They even filmed one episode of I Love Lucy in Palm Springs. Although they married only 6 months after meeting each other, their life together for the remainder of the show was pretty rocky, like a tugboat in 100 mph winds.
But let's not focus on the negative, shall we? Let's talk about a time where they as a couple made the amazing decision to build their home in the town we all know in love of Palm Springs.
Lucy and Desi, believe it or not, at one point felt as though they needed a getaway from the busy television and film industry. The only problem was that their schedules always conflicted; with him being a bandleader of a popular Cuban-horn band, and her TV casting schedule. Eventually, they felt that enough was enough and they made the trek to the desert of Palm Springs. They took their recently born daughter Lucie Arnaz to their newly designed home in 1954, where Paul R. Williams was the creator of the Ball-Arnaz residence. The residence contained up to six bedrooms, a pool (because which celebrity doesn't have one?) and more importantly, the beautiful view of the desert and mountains that backdropped the sunny and arid skies of the Palm Springs desert. The designer, Paul R Williams, made great use of the manufactured materials, especially that of glass. The Arnaz residence permeated with the use of glass, especially separating the patio from the living room.
Lucy and Desi were active members of the community, attending and holding important roles in events such as the Bob Hope Golf Tournament and the Desert Circus, as well as the Palm Springs Police Show. Lucy actually once held Desert Circus queen in 1964, where a famous picture of her in the Desert Circus parade still remains in the city's historical society today. Palm Springs seemed like the tool for the Arnaz-Ball marriage and family life, as it gave them the ability to get away from their busy lifestyles and to start a family, which is one of the things that couple really and truly wanted. Wouldn't you think the beautiful views of Palm Springs would keep any married couple together?
Unfortunately, this was not the case. The couple's marriage began to disintegrate as the I Love Lucy Show was coming to a close. There was major turbulence in their marriage, mostly caused by their ill tempers and infidelity. To start things off, in their trek to being a family, Lucille had 2 miscarriages, leading to emotional instability. If things couldn't get any worse many sources including close friends and writers of the show mentioned how back and forth the couple was with each other. One writer of the show, Madelyn Pugh Davis mentioned to People Magazine that they were the type of couple that would be verbally indirect and petty with each other, to a point where some of the writers thought that the series was in compromise because they would fight so much. Then later on the couple would come back, acting as if nothing ever happened. More of the time, it was understandable of some of the indirect remarks that Ball would make towards Desi, a he was a known womanizer, and as one writer put it, "thought in terms of liquor". Producers used to mention and consider Desi a charmer because of his Cuban roots, especially with that accent. One I Love Lucy writer mentioned that Lucy vented to them regarding an instance where Lucy asked her chauffeur to drive her down to the Indian Wells Country Club, where Desi was playing and caught him walking in with two women on his arms. Once he saw Lucy, he bounced. Wow, I would have CUT HIM.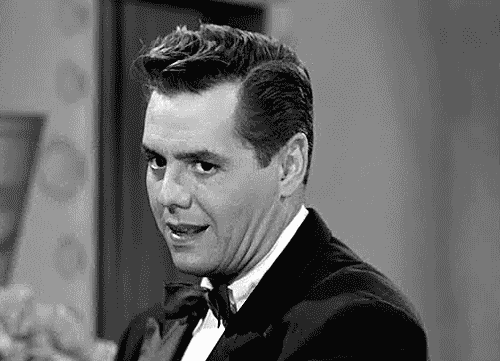 Things between the Ball-Arnaz residence really began to escalate. Keith Thibodeaux, who played "Little Ricky" on the show, mentions an instance where he was playing with Desi Jr. and he began to hear the couple screaming and glass being broken, and Desi Jr remained indifferent. Unfortunately, this was a common happening in the Ball-Arnaz residence; even though their home in Palm Springs was originally made for relaxation and enjoyment. How ironic.
Finally, the couple split in 1960, and eventually, Lucille remarried. Arnaz continued on with his band, but both still asked for each other, even after the split; showing that even though things may never be perfect, love always surpasses the negative.
Lucie Arnaz, the first-born daughter of the couple, premiered a film entitled Lucy and Desi, which gives the viewer an insight of America's most beloved couple and how even though the marriage and family life wasn't easy for both Arnaz and Ball, they made it the best they could for their children in the area of Palm Springs. The film stars Cate Blanchett as Lucy and depicts samples and basements of the home movies that Lucie sat through hours of to depict her parents perfectly.
Lucie Arnaz remains an active member in the Palm Springs community, mostly in commemoration of America's favorite family. Arnaz has assisted in the McCallum musical programs, especially with regards to music with Latin roots forming a sense of identity formation for those like her in the community and that love music. Lucie Arnaz also held a commemoration to her parents and their influence on Palm Springs by holding an event with the Palm Springs Historical Society entitle Palm Springs Loves Lucy & Desi, which marked the anniversary of the first airing of I Love Lucy. This event allowed for an exposition of home videos within the Palm Springs residence, memorabilia and other trinkets from the life they lived in the desert.
The happy ending to this is that the couple and family, although tumultuous and stubborn, showed America different notions of a nuclear family life and that the times were changing. That an Anglo woman could be with a Cuban man (or that an sort of interracial marriage was okay). That marriage is not a perfectly designed concept that was puritanical and that stuff is going to happen from time to time. That your husband's going to get on your nerves, and so is your wife. More importantly than anything, however, is how much of a cultural influence they never in their right mind they thought they would have on the town of Palm Springs to lead the vintage revolution.
____________________________________________________________________________
References
http://www.paulrwilliamsproject.org/gallery/1950s-houses/
https://www.desertsun.com/story/life/2017/10/06/meet-lucie-arnaz-daughter-film-and-tv-supersta rs-lucille-ball-and-desi-arnaz/739815001/
https://www.wltx.com/article/entertainment/lucie-arnaz-working-on-film-to-depict-the-real-life-beh ind-i-love-lucy/101-534011871
https://people.com/archive/cover-story-the-real-story-of-desi-and-lucy-vol-35-no-6/
Share this